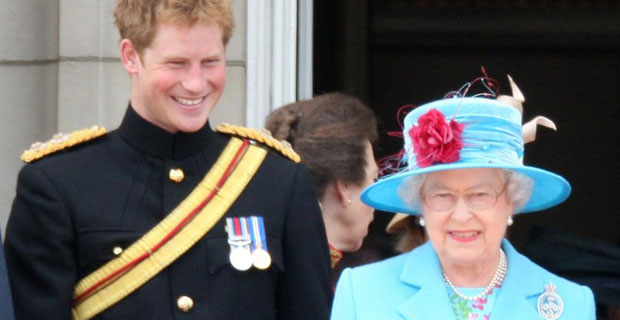 The British are coming! The British are coming! But this time it's a very good thing. Both Prince Harry and Queen Elizabeth will visit New York City over the course of the next month, but for decidedly different reasons.
Twenty-five-year-old Harry is set to once again face off against Argentine polo stud — and Ralph Lauren model — Nacho Figueras in the third Annual Veuve Cliquot Polo Classic. The event, slated for June 27 on New York Harbor's Governors Island, will benefit American Friends of Sentebale, the U.S. arm of a global charity founded by Harry to aid the impoverished children of Lesotho in southern Africa. Celebs such as Madonna and Kate Hudson attended last year's match, so be sure to bring binoculars and your star-stalking A-game.
Sadly, Queen Elizabeth won't be playing any polo during her stint in the States. Instead, on July 6, Britain's 84-year-old monarch will make her first trip to America since 1976 (when she was here for the Bicentennial) to tour Ground Zero and pay her respects to the 3,000 innocent people who lost their lives in the 9/11 attacks.
According to the New York Daily News, the Queen will officially open the British Garden of Remembrance in Hanover Square, not far from the World Trade Center site, to honor the 67 British citizens killed that September day.