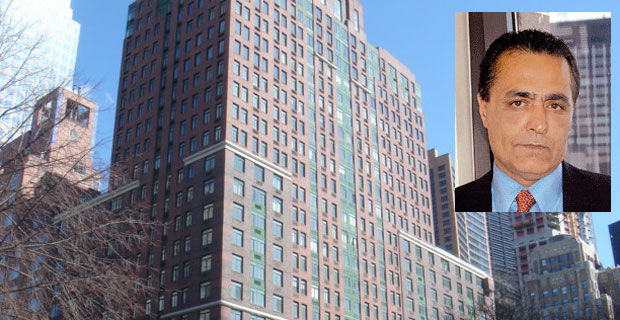 The bank which owns nearly 230 apartments at Rector Square has announced that it will be planning a "bulk sale" of the apartments in September according to reports from Independent.ie.
The Anglo Irish Bank has been embroiled in a legal dispute with Rector Square's developer Yair Levy and won an order of foreclosure on the Rector Square building.
Yair Levy seems to have ground accustomed to legal problems, after Attorney General Andrew Cuomo and unit owners of the building have both filed suits against Levy's company YL Real Esate, for mishandling the operations of the Rector Square building. YL Real Estate has defaulted on $165 million in loans.
According to the same report, Units initial sold for $1000 per square foot  are now valued at $400 per square foot. It is not clear what the foreclosure rate for the units will be when the parcel of units go up on the block in September.