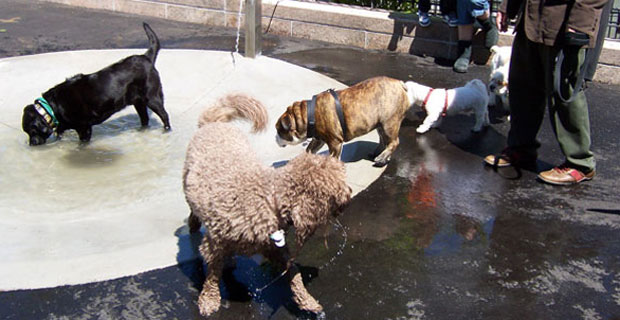 The cold weather is rolling in, but don't expect your dog to work up a sweat running free in Battery Park. Off-leash dogs can still net you a hefty fine.
Last friday Manhattan Parks Commissioner Bill Castro denied a request for an off-leash trial in Battery Park. According to reports from DNAinfo, Castro said "more discussions were needed," which will no doubt  take place in December when the parties are scheduled to meet again. The Tribeca Trib has also reported that the installation of a dog run was offered as a compromise to the off-leash dilemma.
In was July when we reported that parks officals began handing out tickets for off-leash dogs, enforcing a law that had otherwise been forgotten (or ignored). Local dog owners were expectedly upset at this sudden enforcement; the fine for an off-leash dog can be $100. Since this summer, dog owners have banded together, collecting over 800 signatures in support of an off-leash area for pets to run free.
Do you think a dog run is an acceptable compromise?