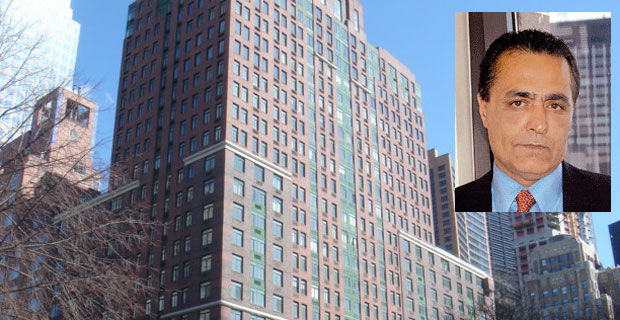 Andrew M. Cuomo, the New York attorney general, has a beef with real estate developer Yair Levy. The reason for that aforementioned beef: Levy allegedly purloined $7.4 million from the reserve fund of a luxury building he was developing in Battery Park City.
According to The New York Times, Cuomo filed a lawsuit in State Supreme Court on Wednesday, accusing Levy of leaving the 304-unit luxury building at 225 Rector Place, with a measly $70 in its reserve fund, probably not quite enough to cover the "capital repairs, replacements and improvements necessary for the health and safety of the residents" for which the fund was intended.
Levy was supposed to leave 3 percent, or $7.4 million, of his earnings from the sale of the buildings condo units in the fund. Instead, the lawsuit claims, he used the cash to pay his American Express and Verizon bills, and write checks to his son-in-law/ business partner Daniel Deutsch.
Levy has been asked to pay back the $7.4 million he allegedly stole, in addition to $5,000 apiece to each of the 72 purchasers who bought condos in the building… which, by the way, is now in foreclosure. Shocker!
Cuomo is also seeking to ban Levy from ever again selling condos in the state of New York. We're thinking that's probably for the best. What do you think?