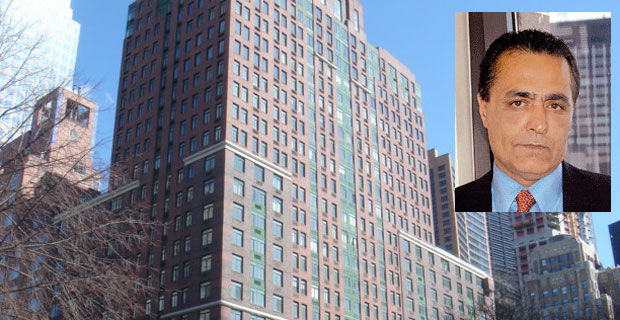 Rector Square, a failed Battery Park City condo conversion located at 225 Rector Place and spearheaded by real estate developer Yair Levy, was auctioned off in a bulk sale at a discounted price on Wednesday at the New York Supreme Court.
Anglo Irish, the project's largest financial backer, foreclosed on the 304-unit property earlier this year and bought it back for $82.7 million; the bank was owed approximately $135 million. There were no other offers.
The bank may or may not hold onto the property. If a new owner comes in, they can continue to convert it into condos or maintain it as a rental space.
232 of the building's 304 units were unsold; a 114-space parking garage and commercial office space also occupy the space. 45 of the building's tenants are suing Levy for $100 million.
Do you think this building is better served as a rental space for residents?